Customer Logins
Obtain the data you need to make the most informed decisions by accessing our extensive portfolio of information, analytics, and expertise. Sign in to the product or service center of your choice.
Customer Logins
Managing Director, Middle East - IHS Markit Chemical Consulting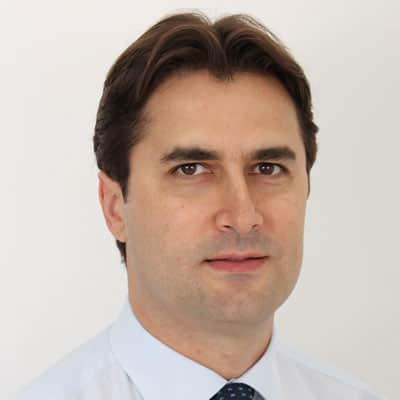 Chemical Engineer and MBA with over twenty years experience in specialty chemicals
Claudio serves as a Managing Director in IHS Markit Chemical Consulting group and is based in the Dubai office. He has over 23 years of experience in operations, business management and strategy areas in the specialty chemicals field, having managed businesses across the globe and led world-scale bespoke projects in South America and in the Middle East.
Claudio is well experienced in ethylene oxide derivatives, organic peroxides, surfactants, chemical intermediates and special additives for the Paints, Coatings, Plastics, Rubber, Personal Care, Pulp & Paper, Home Care and Oil & Gas industries. He specializes in P&L management, marketing, sales, procurement, corporate strategy and supply chain.
Education
MBA - Marketing and Administration (2006)
B.Sc. Chemical Engineering (2003)
Chemistry Technician - Water Treatment (1996)
Industry Experience
Areas of Expertise
Market Analysis
Price Analysis
Financial Modelling
Business Strategy
Feasibility and Pre-Feasibility Studies
P&L Management
Technical and Market Due Diligence Studies
Lenders' Independent Engineer Studies
Prior to joining IHS Markit, Claudio worked at SICHEM - a major manufacturer and toll-blender of specialty chemicals for the oil & gas, home care, personal care, water treatment, paints & coatings and construction chemicals industries as Business Manager from 2014 to 2017, based in Abu Dhabi, UAE. His main responsibilities included full P&L responsibility and business diversification strategy with focus on specialty chemicals.
Prior to SICHEM, Claudio worked at SABIC from 2010 to 2014 as Regional Business Manager for Middle East and Africa based in Riyadh, Saudi Arabia. He worked in different projects, supporting the company to establish the ethylene oxide derivatives and specialty chemicals businesses globally with focus on the surfactants downstream markets. He led the scale-up and start-up of world-scale ethoxylates, ethanolamines and natural fatty alcohol plants. He implemented and managed the global pricing strategy and product allocation, having also implemented the branding strategy for the Performance Chemicals businesses (first in Sabic). He led the feasibility study and scale-up of the natural fatty alcohols plant, working on the technology selection, scope optimization, marketing philosophy and project economics and developed the downstream markets (Surfactants; Oil & Gas; Textile; Home & Personal Care; etc) by engaging with foreign and local investors in the Middle East.
Prior to SABIC, he worked as Marketing and Sales Manager for SIBELCO from 2004 to 2010 based in Brazil. He managed the mineral fillers business for Paints & Coatings, Plastics, Personal Care and Food industries and conducted due-diligences and post-acquisition process in target industries throughout South America. His main responsibilities included marketing, sales, strategy and planning.
Claudio started his career at AkzoNobel Brazil in 1997 as Technical Sales Engineer for the Polymer Chemicals Business Unit. He initially joined the company as Chemical Operator, having worked as Chemist Analyst and Quality Lead Assessor (ISO) prior to taking his role as Sales Engineer in the Polymer Chemicals BU. He was responsible for sales and application support of Organic Peroxides, Additives and Catalysts for Rubber, Polymers (PP/PE), Co-Polymers (EVA/ABS), Resins, Inks and Paints & Coatings industries.
Consulting Experience (continued)
Opinion Study for Methanol in the U.S - A Saudi Arabian client has requested IHS Markit to provide support for an independent study to the general viability of a methanol project in the US based on shale gas. Claudio led the team to provide market analysis, target market analysis, price forecast, feedstock availability and project economics for methanol product.
Market and Technical Due Diligence - IHS Markit was appointed as the lead consultant for the technical and market due diligences on the merger of two chemical majors in Saudi Arabia. During that assignment, Claudio led a team of consultants and product experts whilst liaising with the bankers appointed by each of the target companies. He led the activities related to on-site data collection through meetings and visits to the major assets of the companies; advised on the market trends for the combined product portfolio. supported the technical team on analysing the assets' performance data on the Virtual Data Room (VDR); and gave advice on the financial outcomes of the financial models.
PP Annual Price and Netback Analysis - A Saudi client has requested IHS Markit to provide a monthly and annual price forecast for propane and PP products for the year 2017 to 2027. IHS Markit develops the netback prices for the two PP grades (Homopolymer & Copolymer) which are to be exported to the reference markets and scenario prices under three additional oil price scenarios.
Competitive Analysis Update for a Refinery Project - IHS Markit developed an Ethylene cash cost curve and price forecast for a client in Oman. Products covered are LLDPE, HDPE, MEG, PP, Butadiene and n-Butanol. The competitive analysis was provided for delivered cost from Southeast Asia, South Korea and China delivered to China for year 2026.
Long Term Prices Forecast for a Pre-Feasibility Study - IHS Markit assisted a Saudi client to provide a long term price trend forecast as well as historical annual prices as part of their Project for some feedstock, intermediates and products. Regions covered are North East Asia, South East Asia, and Middle East including Turkey, Indian Subcontinent and Africa. IHS Markit provided netback prices for the study products to the targeted reference regions. IHS Markit also generated two additional long term price forecast in current US dollars.
PetChem Price Benchmarking - IHS Markit assisted a Kuwaiti client to provide Benchmark Prices in USD/tonne in Northeast Asia for Propylene, PO (Propylene oxide), PG (Propylene Glycol), PG USP (Propylene Glycol USP), PG I (Propylene glycol industrial grade), DPG (Di Propylene glycol regular grade), TPG (Tri Propylene glycol), PM (Propylene glycol Mono Methyl Ether) and SM (Styrene Monomer). IHS Markit provided benchmark prices for the period 2013 to 2030 (historical and forecast).
Development of Investment Opportunities in Chemical Downstream in Saudi Arabia - A Saudi Arabian government entity has identified several industrial sectors within the Saudi Arabia to accelerate and enable the development of downstream industries. They have targeted eight major existing value parks which were lagging behind the expected outcomes. The client requested IHS Markit to design a set of incentive packages to drive Foreign Direct Investment into these value parks while creating jobs and increasing the utilization of local content. Claudio led IHS Markit team of consultants and product experts to perform the following key tasks:
Shortlisted the most prominent chemicals in the petrochemical and inorganic downstream arenas utilizing a screening criterion to maximize the value addition to the existing feedstocks, taking into consideration the supply and demand balances in the region and cost competitiveness compared to other regions.
Developed a comprehensive competitiveness model to test the project returns under different incentive schemes e.g. capital grant; tax holidays; etc.
Tailored incentive packages according to the competitiveness model outcomes and identified chemical majors and technology partners in each field.
Promoted the Value Parks incentive packages while meeting with key global target investors/partners.
Product and Feedstock Prices - IHS Markit was commissioned by a Saudi client to provide historical and forecast prices for some feedstock and petrochemical products. Claudio led the team to provide historical prices (2015-2018), 25-year price forecast (2019-2044), netback analysis (FOB Plant Al Jubail - Saudi Arabia), crude oil high and low scenarios as per IHS Markit methodology. Prices were provided in both current and constant 2019 dollars including details on freight and other costs as relevant.
Feasibility Study on Chemical Co. Acquisition - A Saudi Arabian client approached IHS Markit to study the feasibility of acquiring a chemical company, as a strategic partner, and to evaluate and advice on the investment viability. Accordingly, IHS Markit to acted as their advisor and consultant (third party) for the subject project. Claudio led the team to produce a high-level report based on the commercial and technical appraisal of the company business which includes the soda ash and calcium chloride products. IHS Markit provided commercial and technical review which mainly involve the review of the financial model as provided by client. IHS Markit conducted review on technologies and licenses and any relevant permits & authorizations. IHS Markit provided review of infrastructure and utilities supporting the target company plant and provide an opinion on the capital and operating costs of facilities considered for the project.
PVC Feasibility Study Update - IHS Markit was reappointed by a Saudi client to provide an update for key sections of the PVC feasibility study conducted to them back in 2017. Claudio led the team to provide PVC supply /demand update from 2018 to 2024 and base price forecast update for caustic soda, EDC, PVC, VCM and ethylene. IHS Markit also updated the financial cash flow model based on the updated supply, demand and pricing.
Chemical
Agribusiness
Chlor-Alkali, Inorganics & Mining Materials
Fertilizers
Sourcing and Supply Chain
Biodiesel
Ethanol
Agribusiness Strategy
Chemical Company Strategies and Performance
Renewable Chemicals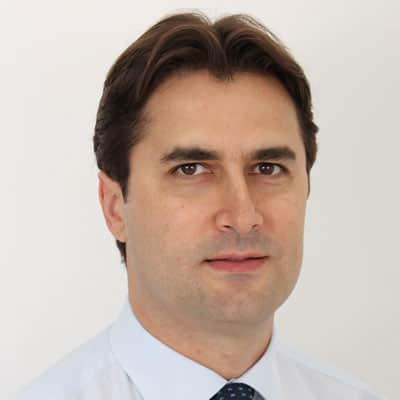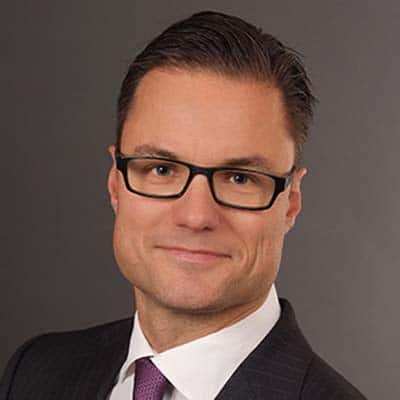 Stefan Uhlenbrock
Senior Analyst, F.O. Licht GmbH, Agribusiness Intelligence, Energy & Natural Resources