Customer Logins
Obtain the data you need to make the most informed decisions by accessing our extensive portfolio of information, analytics, and expertise. Sign in to the product or service center of your choice.
Customer Logins
Inspection, Repairs, and Alterations of Boilers (AMS)
Save up to €605 by enrolling in PD771, a combo course consisting of this course (PD770) and PD769 Boiler Operation and Maintenance.
The purpose of inspection is to determine operational integrity, ensure reliability, and improve performance of boiler plants. Boilers are required to be inspected at a regular interval by an inspector who is qualified by a jurisdiction or by the plant owner. The inspection is performed in accordance with the jurisdictional requirements, inspection standards or national codes.

The purpose of repairs and alterations is to ensure that boilers are maintained in a manner that ensures they are safe and reliable for continued operation. Repairs and Alterations must be completed by authorized personnel or organizations in conjunction with the original code of construction.

This course has been designed to provide participants with comprehensive knowledge of boiler inspection from the Codes and Standards. The course also covers jurisdictional requirements, code requirements, and methods for repairs and alteration to boilers.
The techniques and requirements of boiler inspection are covered by the following Codes and Standards:
NB23 - 2015 National Board Inspection Code
ASME POM 101 - 2013 Performance - Related Outage Inspection
ASME POM 102 - 2014 Operating Walkdowns of Power Plants
ASME Section VII - 2015 Recommended Guidelines for the Care of Power Boilers
API RP 573 - 2013 Inspection of Fired Boilers and Heaters
Each participant will receive a copy of ASME POM 101 - 2013, Performance - Related Outage Inspection.

You Will Learn To:
Identify classifications and types of boilers
Identify the appropriate codes and standards for inspection, repair, and alteration
Describe jurisdictional requirements for inspection, repair, and alteration
Explain how to inspect boilers using the latest technology, such as NDE methods and drones
Explain how to conduct inspection and testing of pressure relief valves
Describe how to perform outage inspection and walkdown inspection
Explain causes of failures, and deterioration mechanism
Perform calculations for inspection, repair, and alteration
Write reports on inspection, examination, and testing
Explain how to develop and establish mechanical reliability program for boiler plants
Who Should Attend
This course has been designed for the personnel responsible for inspection, repair, and alteration of all types of boilers. The following personnel should attend the course:
Inspectors - novice, intermediate, and experienced
Refinery inspectors, mechanical engineers
Reliability engineers, maintenance engineers
Boiler consultants, boiler repairers
Plant supervisors, and plant managers
Course Summary
Title: Inspection, Repairs, and Alterations of Boilers
Length: 2 days CEUs: 1.50 PDHs: 15.00
London: 22rd - 23th April 2020
Ref: PD770
Track/Focus: Boilers and Pressure Vessels
Standard price: €1,315
Member price: €1,215
Earn Your Professional Learning Points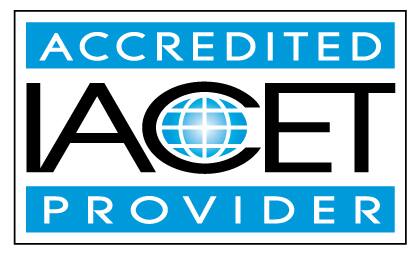 ASME Learning & Development is accredited by the International Association for Continuing Education and Training (IACET). ASME Learning & Development complies with the ANSI/IACET Standard, which is recognized internationally as a standard of excellence in instructional practices. As a result of this accreditation, ASME Learning & Development is authorized to issue the IACET CEU