Customer Logins
Obtain the data you need to make the most informed decisions by accessing our extensive portfolio of information, analytics, and expertise. Sign in to the product or service center of your choice.
Customer Logins
Design and Selection of Heat Exchangers
This two-day course covers the design, selection, and sizing of heat exchangers. The course begins with a brief review of heat transfer fundamentals. It continues with a look at four main types of heat exchangers that are used in the industry: the Double Pipe Heat Exchanger, the Shell and Tube Heat Exchanger, the Plate and Frame Heat Exchanger, and the Cross Flow Heat Exchanger.
The discussion of each of these exchangers includes a description construction, various methods of analysis, and design considerations. The course also includes real-world examples and in-class problems. An appendix of relevant data is also provided as part of the course.
You Will Learn To:
Explain the heat transfer fundamentals needed to analyze heat exchangers
Analyze the four types of existing heat exchangers
Determine how to select and size a exchangers for a given duty
Identify the advantages and disadvantages of each of the four types of exchangers
Course Requirements
Participants are required to bring a scientific calculator with them to the course. Excel® spreadsheets will be provided; therefore, it is strongly recommended for participants to bring their laptops to class.
Who Should Attend
This course is intended for engineers who specify, use or analyze heat exchangers on a regular basis, or for those in the process industries that need a broader background in sizing heat exchangers. The participant should be an engineer or engineering technologist who is familiar with, or wants to become more familiar with heat exchangers and the methods of analyzing them.
Course Summary
Title: Design and Selection of Heat Exchangers
Length: 2 days CEUs: 1.50 PDHs: 15.00
London: 20th - 21th February 2020
Ref: PD673
Track/Focus: Fluids and Heat Transfer
Standard price: £1,185
Member price: £1,085
Earn Your Professional Learning Points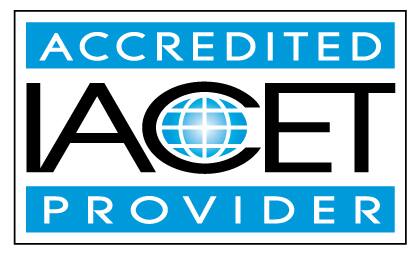 ASME Learning & Development is accredited by the International Association for Continuing Education and Training (IACET). ASME Learning & Development complies with the ANSI/IACET Standard, which is recognized internationally as a standard of excellence in instructional practices. As a result of this accreditation, ASME Learning & Development is authorized to issue the IACET CEU
Other courses presented in London, February 2020:
Boilers and Pressure Vessels
Non-Destructive Examination - Applying ASME Code Requirements (Section V)
ASME BPV Code, Section VIII, Division 1: Construction of Pressure Vessels
ASME BPV Code, Section III, Division 2: Design & Fabrication of Pressure Vessels
Overview of In-service Codes for Inspection, Repairs, and Alterations of Pressure Equipment
Pressure Relief Devices: Design, Sizing, Construction, Inspection and Maintenance
Nuclear
ASME NQA-1 Quality Assurance Requirements for Nuclear Facility Applications
ASME BPV Code, Section III, Division 1: The Code and Regulation
ASME NQA-1 Lead Auditor Training (Nuclear)
Fluids and Heat Transfer
Centrifugal Pumps: Testing, Design, and Analysis
Piping and Pipelines
B31.3 Process Piping Code