Customer Logins
Obtain the data you need to make the most informed decisions by accessing our extensive portfolio of information, analytics, and expertise. Sign in to the product or service center of your choice.
Customer Logins
Centrifugal Pumps: Testing, Design and Analysis
This course focuses on the hydraulic principles of centrifugal pumps, as well as the interaction between a pump and a pipeline. It covers a brief review of fluid mechanics, the modified Bernoulli equation applied to piping systems, the energy equation applied to pumps and piping systems, energy loss in a pipeline and in fittings. Class discussion also includes pump selection process, pump performance measurements, the specific speed-efficiency relationship, affinity laws, the effect of pipeline diameter on required pump size, and net positive suction head.
Participants will learn to use one dimensional flow theory to design an impeller, to design a volute, and to predict how pumps behave in series and in parallel. Also covered is a prediction of critical rotational speed of a pump shaft, shaft stresses, disk stresses, keyway stresses, and more.
You Will Learn To:
Explain how to calculate radial and axial forces on impeller
Calculate shaft deflection and bearing loads, shaft and key stresses
Describe approximate head, capacity and efficiency values even before you have made a final pump selection
Calculate the effects on pump performance of viscous liquids
Identify the pumps to select for operation in series or parallel
Participants receive a copy of Introduction to Fluid Mechanics, 5th Edition, by Dr. William S. Janna.
Special Requirements
Participants are required to bring a calculator, a flex or French curve, a divider and a flash drive to each class session.
Who Should Attend
This course is tailored to people who have some pump knowledge and are seeking a deeper understanding of how centrifugal pumps work, and when and how to apply this knowledge. It benefits those who are involved in some facet of pump design or application, or those who are interested in pursuing a career in these areas. Participants should have a degree in engineering and some work-related experience with pumps or equivalent experience in the pump field.
Course Summary
Title: Centrifugal Pumps: Testing, Design and Analysis
Length: 3 days CEUs: 2.30 PDHs: 23.00
London: 17th - 19th February 2020
Ref: PD763
Track/Focus: Fluids and Heat Transfer
Standard price: £1,635
Member price: £1,535
Earn Your Professional Learning Points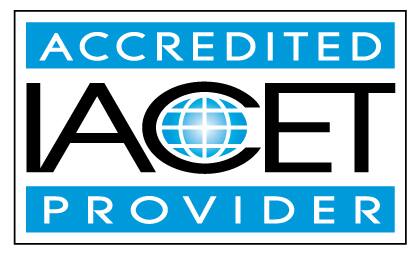 ASME Learning & Development is accredited by the International Association for Continuing Education and Training (IACET). ASME Learning & Development complies with the ANSI/IACET Standard, which is recognized internationally as a standard of excellence in instructional practices. As a result of this accreditation, ASME Learning & Development is authorized to issue the IACET CEU
Other courses presented in London, February 2020:
Boilers and Pressure Vessels
Non-Destructive Examination - Applying ASME Code Requirements (Section V)
ASME BPV Code, Section VIII, Division 1: Construction of Pressure Vessels
ASME BPV Code, Section III, Division 2: Design & Fabrication of Pressure Vessels
Overview of In-service Codes for Inspection, Repairs, and Alterations of Pressure Equipment
Pressure Relief Devices: Design, Sizing, Construction, Inspection and Maintenance
Nuclear
ASME NQA-1 Quality Assurance Requirements for Nuclear Facility Applications
ASME BPV Code, Section III, Division 1: The Code and Regulation
ASME NQA-1 Lead Auditor Training (Nuclear)
Fluids and Heat Transfer
Design and Selection of Heat Exchangers
Piping and Pipelines
B31.3 Process Piping Code