Customer Logins
Obtain the data you need to make the most informed decisions by accessing our extensive portfolio of information, analytics, and expertise. Sign in to the product or service center of your choice.
Customer Logins
One of our core values at IHS Markit is to provide customers with a positive experience through every interaction they have with our company. To understand the evolving needs of individuals and organizations operating in different markets around world, we actively seek customer feedback.
We want to know what you think
As an IHS Markit customer, you are a valued partner in pursuit of our shared business goals. We are committed to helping you meet or exceed your objectives. To this end, we have a few questions:
How can we provide you with information, analytics and expertise that meet your current needs more precisely? What kinds of improvements can we make in our solutions and work processes to help you achieve your strategic aims?
Your responses to our Customer Experience survey will give us tremendous insights as we look to continue our trajectory of growth and innovation here at IHS Markit. Thank you in advance for your feedback.
Lance Uggla
Chairman and CEO, IHS Markit
Survey provides fresh inspiration and insights
Every year we conduct a Customers Experience Survey covering the majority of our customers, products, and services. The suggestions that we receive guide our work as we develop better products and more insightful content.
The overall rating of our products continues to improve and has steadily increased since 2010 from 49% of customers rating us as very good or excellent to nearly 70% today. We continue to focus on improving the value and usability of our products based on user experience.
Recent Improvements to Information and Analysis
At IHS Markit, we are constantly improving the currency, consistency, completeness and correctness of our data in order to deliver world-class products and insights. Core to our solutions is the information and analysis in which 75% of our customers rated us very good to excellent. Every day our offerings expand based on your needs and suggestions.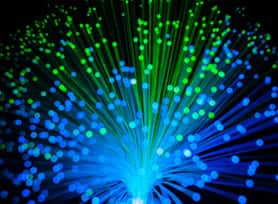 Driving innovation across multiple sectors
Below are a few highlights of improvements based on your feedback:
Aerospace, Defense & Security: We enhanced Jane's tools with 65 new dashboards for improved visualization, more responsive reports and analysis on current events, a better search (for Jane's and Haystack), and an updated user interface
Automotive: We recently made our user interfaces easier to use, expanded the breadth and depth of data coverage and increased the speed for adding world events to our forecasts
Chemical: Based on your feedback, we expanded our coverage, added insights in process technology and investment economics, started offering more live webcasts with industry experts, and made numerous improvements to the IHS Connect® Platform
Economics & Country Risk: We developed new and improved content, tools and processes to help you to be successful
Energy & Natural Resources: We revamped our forecasting methodology, increased granularity in reports, plus improved many applications including Enerdeq, MINT, and Connect
Engineering & Product Design: We released the new Engineering Workbench platform with intelligent searching, enhanced document viewing, role-based interface options, and personalized alerts
Financial Services: We continue to release new solutions and improved services, including MiFID II compliance, Securities Finance Transaction Regulation, liquidity risk management, Know Your Third Party, Collateral Manager, and many others
Maritime & Trade: We improved the Maritime Portal and introduced the Maritime Intelligence Risk Suite. We added interactive charts to the Global Trade Atlas and the PIERS Container Database to Global Trade Portfolio
Technology, Media & Telecom: We added new reports and our trusted Market Intelligence, and we continuously update Electronic Parts content. We also improved communication and support for our customers
For additional details, click on Product Enhancements or Information and Analysis.
10,395
RESPONSES TO 2017 SURVEYS