Port Productivity Insight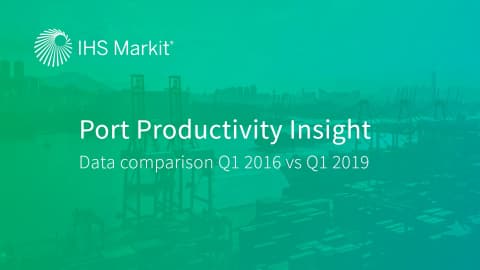 The Journal of Commerce (JOC), now part of IHS Markit, initiated the global Port Productivity Program (PPP) in 2009. The Program is supported by eight of the ten largest container ship operators plus four mid-sized market players. The participants collectively control 67% of global fleet capacity.
This report draws on the data provided by the program participants as well as proprietary IHS Markit data to analyze developments in productivity between 2017 and 2018. It also provides practical advice on how to improve productivity and reduce ship in-port time.
Accompanying the report is a port productivity trends dashboard that allows users to track performance of individual ports on five key performance metrics throughout the year, as well as review regional and global productivity trends.
The underlying data used for the analysis in the report and dashboard comprise more than 160,000 port calls per year and covers 464 container ports in all regions of the world. The data represents around 50% of all container terminal activity globally, in terms of TEU handled per year.
For 2017 and 2018, the average in-port time across all calls was 23.1 hours. A reduction of one hour per call would represent a very modest 4.3% efficiency improvement and would equate to annual savings across these port calls of between US$320 million to US$480 million for ship operators. The potential savings are related primarily to less fuel consumption because higher productivity means less time in port, resulting in more time at sea where ships can sail at slower speeds.
For port and terminal operators, a reduction of one hour per port call would create an additional 160,000 port hours of capacity, which would allow a further 7,240 port calls to be accommodated without any new capital expenditure.
Improving port productivity benefits all stakeholders in the container transportation supply chain. Achieving it requires greater cooperation and collaboration between ship, port and terminal operators to enhance process management and improve communication across all aspects of a port call.
View our interview with Turloch Mooney, JOC Senior Editor, as he discusses the outlook for global ports in 2019, how productivity is developing, and what impact the twin trends of bigger vessels and bigger call sizes are having on global port productivity.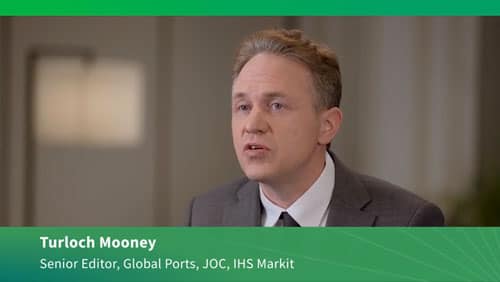 Port Productivity Report
To learn more about our Global Port Productivity Program and new report please complete the form below.
required fields