Jane's is a respected and trusted brand relied on by governments and aerospace, defence and security companies worldwide.
Top three reasons why Jane's is the advertising partner of choice for market leaders
Jane's market-leading position results from 121 years' experience of high-quality research and in-depth analysis of air, sea and land global defence open-source information by teams of experts in the field. In fact, one of Jane's main competitive advantages lies in the senior research specialists with either military or international political backgrounds, who have dedicated their long careers to working with sector-specific global data. The values of accuracy, reliability and impartiality transversal to the publications and intelligence modules, have been the key drivers of Jane's Information Group since its founder, Fred T. Jane, published for the first time in 1898, Jane's Fighting Ships, a Yearbook relied on by many military decision-makers in the industry up to this date. Jane's advertisers know that ministries of defence, departments of defence, military forces and industry businesses worldwide look at Jane's publications and intelligence products when they require accurate, reliable and impartial information. As one of the Jane's global customers explains: 'We know that decision-makers have Jane's magazines on their desks' (Paul Jennison, L3 at AUSA Global).

Jane's Media offer a wide range of advertising platforms that can be used to achieve your business objectives, such as promoting your business, product, brand, capabilities or even to drive traffic to your exhibition booth at the most important events of the year. By building multi-touch marketing campaigns through Jane's print, digital, events and high-impact advertising solutions, your brand leverages Jane's strong reputation and brand recognition worldwide. The combination of media solutions maximizes the reach and impact of your marketing messages and helps your business build a consistent and effective marketing communications plan all year round. By positioning your brand on Jane's websites, news briefs, YouTube channel, magazines, yearbooks, show dailies and high-impact solutions, you will be developing your target audience awareness of your products, building customer preference in highly competitive markets, inducing product trial and incentivizing re-purchases from your brand.

In order to assure our advertisers that Jane's media platforms have high-readership levels and serve high-profile audiences in the aerospace, defence and security industry, Jane's Global Media Solutions work with an independent media auditing organization – BPA Worldwide. BPA conducts regular brand audits on all Jane's magazines, websites, news briefs and show dailies every six months.
Quick Links
Customer Testimonials
BPA Worldwide Certification
What Jane's means: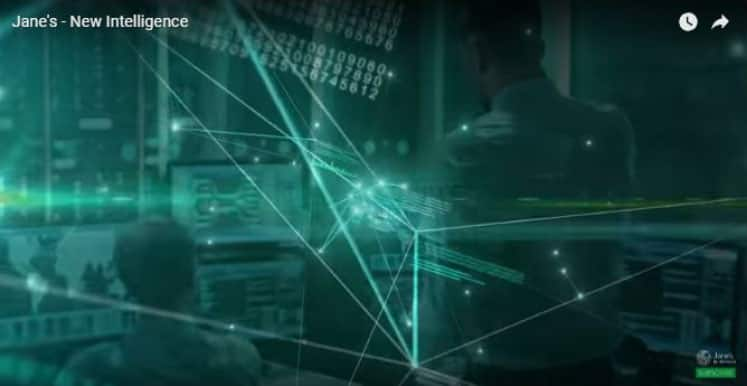 For over a century, the processes, sources and expert judgement which make up Jane's tradecraft has underpinned our products and services, enabling us to deliver intelligence that matters. This is the story of how Jane's has transitioned from traditional publisher to the leading global open source intelligence agency.
For more information on Jane's products and services: