IHS Engineering Workbench™ Resource Center
Welcome
In this space, we have compiled every resource you need to familiarize yourself with the Engineering Workbench™.
Learn how engineers and other technical and non-technical professionals are using it to accelerate research and problem-solving. Get productivity tips and share your feedback.
View a demo of Standards capabilities in Engineering Workbench.
View this recorded webcast to learn more about IHS Markit Engineering Workbench and the Engineering Workbench Early Visibility Program.
What's New
Find resources designed specifically for Administrators.
View this comprehensive training video for a complete introduction to Engineering Workbench.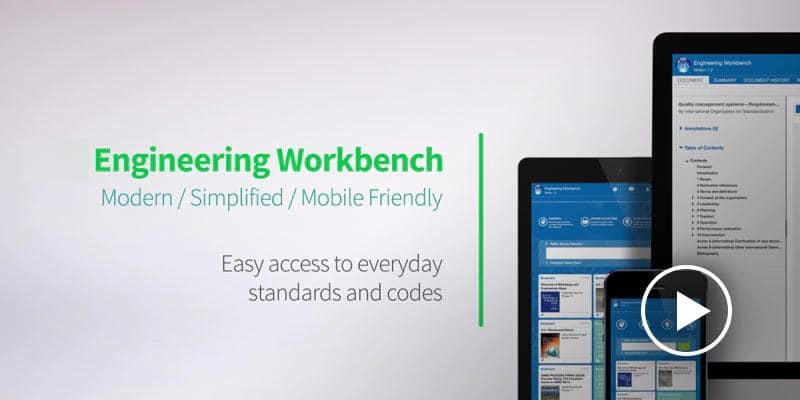 Training | Get started now on Engineering Workbench

Access our trainings and quick-start guides so you can begin using the Engineering Workbench to conduct technical research and manage your projects and standards with greater productivity.

News | Keep pace with the platform's powerful features and functionality

Track each new release and new enhancements. Find:

Release descriptions
Product optimization tips
Release capabilities
Resources: Education sessions, on-demand webcasts, videos

FAQs | Find answers to your questions

Get answers to your most important questions, including why IHS Markit developed Engineering Workbench, what the Workbench can do, how customers will transition to the new platform and the immediate and long-term benefits you can expect to see.

Contact Us | Get help or share feedback

We are here to make your transition to the Engineering Workbench as smooth and easy as possible. We also value your feedback, which we incorporate into future product enhancements. Contact us with any questions, and let us know if there is anything we can do to improve your experience with the Engineering Workbench.