Renewed attention on digital transformation initiatives for 2020 and beyond present both opportunities and challenges for the oil and gas industry where a low-price environment makes managing costs, timelines and operational efficiency crucial to success. IHS Markit provides strategies to meet digital transformation needs across asset teams and resource lifecycles.
Fill out the form on the right to download four assets on the digital transformation process:
1. Video Presentation: Digital Transformation in Oil and Gas – David Hicks, Senior Vice President for Upstream Energy. (18:03)
Exploration and production is different than it's ever been before. As digital transformation consumes the industry- what does it really mean today and where do you start? David discusses the major factors that impact the industry's transition, including examples of corporate strategies and technology applications.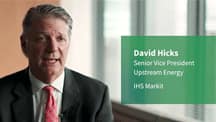 2. EDM for Energy Case Study: Centennial Resource Development
Read how timely, consistent, trusted data was delivered in an energy data hub, in just nine weeks, to power reports and analytics at an independent oil producer.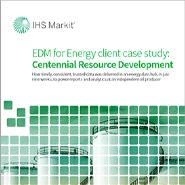 3. Shell's Approach to Digitalization - Two Video Presentations
Alexander Boekhorst, VP of digitalization and computational science, and Marianne Olsnes, digital focal point of development at Shell discuss the impact of digitalization.
Watch two presentations from Shell to see how digital technologies are transforming the energy industry and Shell.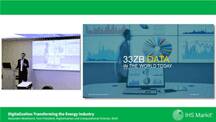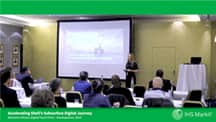 Please fill out the information below to download our digital transformation assets.
required fields
IHS Markit experts discuss digital transformation