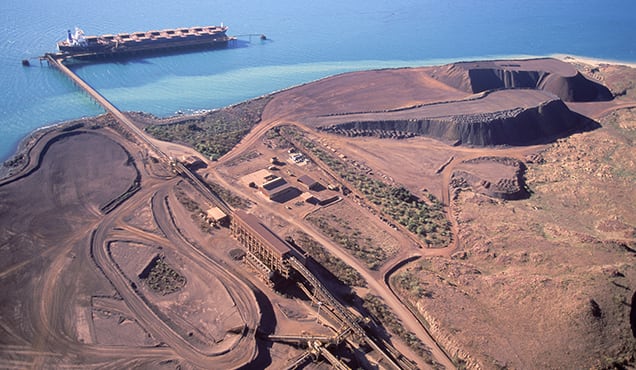 Freight Rate Forecast - Dry Bulk Market Briefing 2021@weight>
Download the latest dry bulk market outlook
Please fill in the form to download this complimentary report.
required fields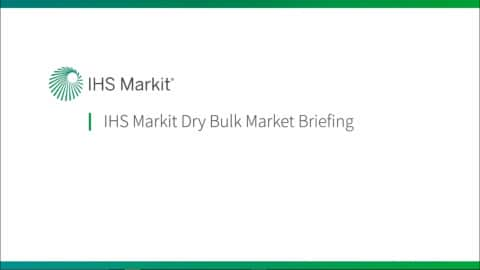 드라이 벌크 (건화물) 시장은 제한된 선박 공급량과 안정된 수요의 증가로 장기적인 회복 사이클에 있지만 백신에 의해 팬더믹의 영향이 경감되면 BDI는 현재 3,000포인트 수준에서 내년 초에는 2,000포인트 이하로 하락할 것으로 예상하고 있다.
IHS Markit은 최근 발간된 FRF (Freight Rate Forecast) 서비스의 드라이 벌크 수요 및 공급 전망에서 2021년 세계의 건화물 무역량은 주로 석탄 (4.4%)과 마이너 벌크 무역(8.0%)에 의해 3.2% 증가할 것으로 예측하였다. 향후 2년간도 주로 세계적인 경기회복과 관련된 산업자재나 농산품 수요 증가에 힘입어 성장을 계속하여 연간기준 2022년에는 5.8%, 2023년에는 2.7% 성장할 것으로 예상하고 있다. 반면 드라이 벌크 선복량은 향후 3년간 2~ 3% 증가에 그쳐 수급 균형이 안정적으로 유지될것으로 전망하고 있다.
코로나19 팬데믹으로 가계 소비는 서비스에서 온라인 쇼핑을 포함한 상품 중심의 소비로 변화했다. 이로 인해 세계 상품 무역량이 폭발적으로 늘어남에 따라 컨테이너 운임과 컨테이너 물동량과 연관이 깊은 크레인이 장착된 소형 벌크선의 백홀 (Backhaul, 아시아발 대서양향 운송항로) 운임 역시 기록적으로 높아졌다. 하지만 백신 접종이 진행되고 코로나19관련 봉쇄정책이 완화되기 시작하면 해상 운임은 하락 수정될 것으로 예상되고 있다. 백신 접종 비율이 높아짐에 따라 세계 경제 회복에 따른 전체적인 소비량과 에너지 수요 증가로 해상물동량 수요에 긍정적인 영향을 줄 것으로 예상되는 반면 항구에서의 대기시간 감소, 서비스업 소비 회복으로 인한 상품 무역 감소, 중국 정부의 부양책 감소, 석탄과 철광석보다 가스와 재생 에너지 혹은 고철 사용을 우선시하는 환경 정책으로의 회귀 등으로 인해 선박 수요 감소와 가용 가능한 선박 공급량 증가로 운임에 부정적인 영향을 줄 것으로 판단하고 있다.
아래 간편한 양식을 작성해주시고 전체 보고서를 무료로 받으세요.
{"items" : [ {"name":"share","enabled":true,"desc":"<strong>Share</strong>","mobdesc":"Share","options":[ {"name":"facebook","url":"https://www.facebook.com/sharer.php?u=http%3a%2f%2fihsmarkit.com%2fInfo%2f0821%2ffreight-rate-forecast-dry-bulk-market-briefing-2021-kr.html","enabled":true},{"name":"twitter","url":"https://twitter.com/intent/tweet?url=http%3a%2f%2fihsmarkit.com%2fInfo%2f0821%2ffreight-rate-forecast-dry-bulk-market-briefing-2021-kr.html&text=Freight+Rate+Forecast+-+Dry+Bulk+Market+Briefing+2021+-+KR+%7c+IHS+Markit","enabled":true},{"name":"linkedin","url":"https://www.linkedin.com/sharing/share-offsite/?url=http%3a%2f%2fihsmarkit.com%2fInfo%2f0821%2ffreight-rate-forecast-dry-bulk-market-briefing-2021-kr.html","enabled":true},{"name":"email","url":"?subject=Freight Rate Forecast - Dry Bulk Market Briefing 2021 - KR | IHS Markit&body=http%3a%2f%2fihsmarkit.com%2fInfo%2f0821%2ffreight-rate-forecast-dry-bulk-market-briefing-2021-kr.html","enabled":true},{"name":"whatsapp","url":"https://api.whatsapp.com/send?text=Freight+Rate+Forecast+-+Dry+Bulk+Market+Briefing+2021+-+KR+%7c+IHS+Markit http%3a%2f%2fihsmarkit.com%2fInfo%2f0821%2ffreight-rate-forecast-dry-bulk-market-briefing-2021-kr.html","enabled":true}]}, {"name":"rtt","enabled":true,"mobdesc":"Top"} ]}