The latest 5G research from IHS Markit
As the first wave of commercial 5G deployments take hold, enthusiasm is building for what 5G could mean for increasingly connected communities. Without question, 5G is setting the stage for incredible changes, but it remains a confusing landscape, with varied and sometimes conflicting interpretations of what 5G is and what to expect from it. This confusion impacts not only consumers but also complicates the industry's ability to measure itself against a standard set of 5G expectations and requirements.
Our new report, 5G Is Coming, provides a thorough assessment of the state of the 5G market, examining:
Where the industry is on the road to 5G
5G's impact on the value chain
How key 5G use cases will evolve
How operators, governments, and other businesses are using 5G to create competitive differentiators
And in our companion 5G surveys—part of Digital Orbit—we look at user readiness across key 5G use cases: smartphones, smart home, autonomous vehicles, smart utilities, and flexible factories.
5G is coming. Is the industry ready? Are you ready? To secure your copy of these essential reports, get in touch with your account representative or contact us.
Get complimentary 5G insights. Hear what our experts are saying about 5G: Fill out the form to the right to download a PDF of analyst insights.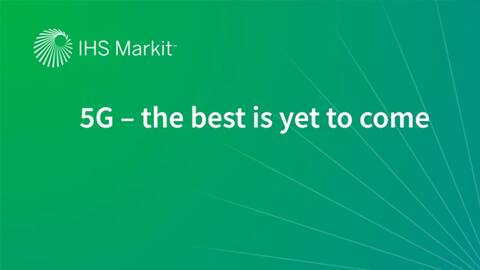 Download analyst 5G insights
Fill out the form to access the insights and learn more about our 5G market research.
required fields