From Mine to Market: The Metallurgical Coal Journey@weight>
Metallurgical coal mining, transportation and usage is complex. From the years taken to develop a project and secure investment, through to its end-use market, the met coal life cycle takes in various stages across its value chain, all of which play a part in influencing the market fundamentals and trading behavior.
After mining operations and potential washing, coal is transported to a port, where it might be stockpiled, blended with other coals, or immediately loaded on a dry bulk vessel. After several weeks at sea, the coal arrives at its discharge port, which may be associated with its end-use facility (usually a steel mill), or there may be additional logistical steps.
Our new eBook details the market dynamics and developments at each stage of the met coal value chain, of which miners, traders and steelmakers must consider to successfully navigate the markets. Download your copy now.
Download your free copy of the eBook now
Please complete this short form to access your free eBook - From Mine to Market: The Metallurgical Coal Journey.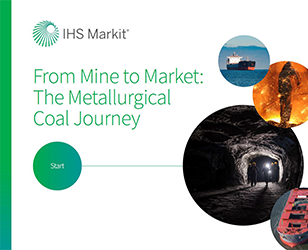 required fields