BestEx Compliance for OTC Derivatives
Since 2011, IHS Markit has provided sophisticated tools for best execution and transaction cost analysis (TCA), covering a widening array of assets, including Equities, Bonds, FX, Bank Loans, Money Markets and CDS.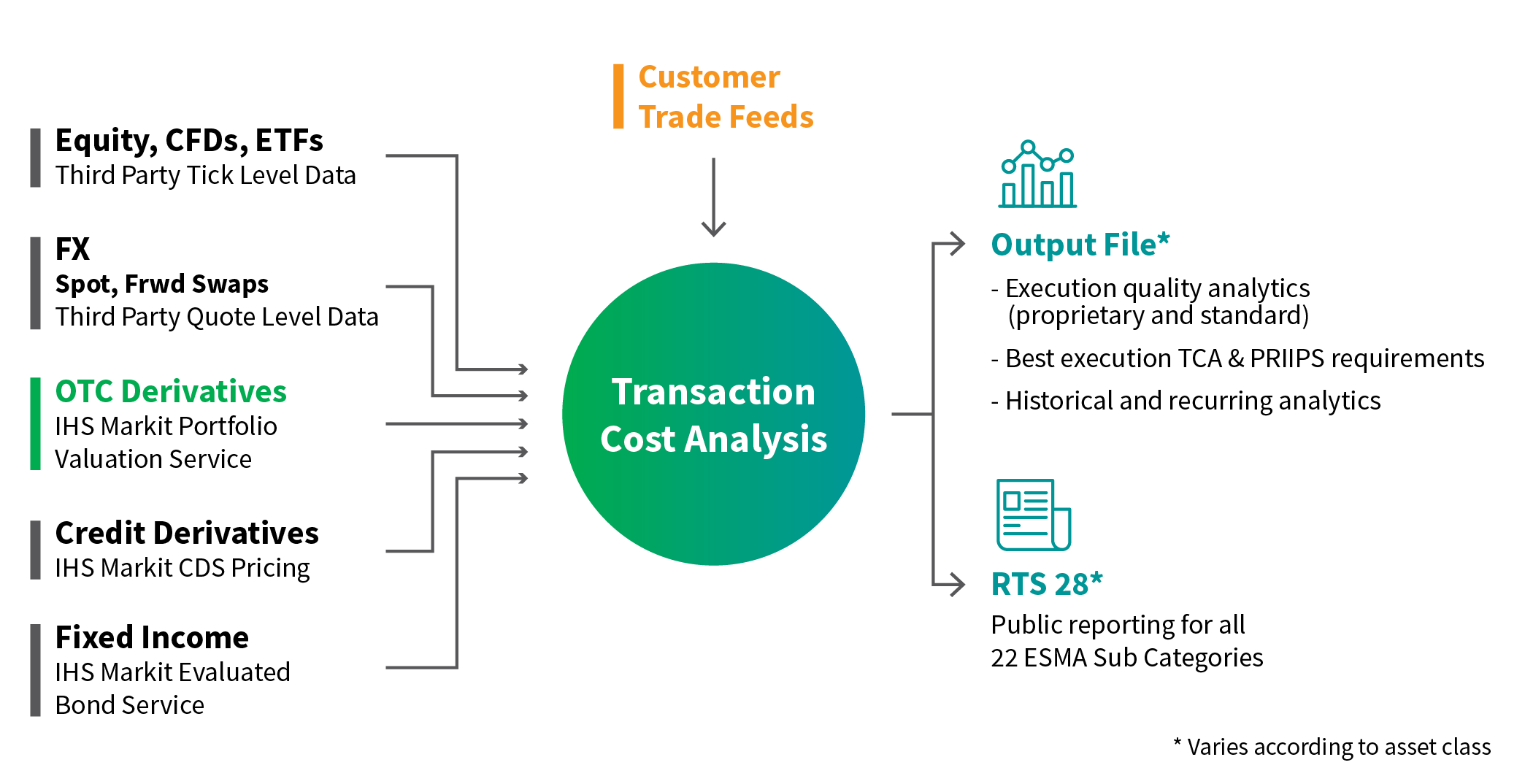 Expanding coverage to OTC derivatives has long been regarded as a challenge due to their complexity and the availability of quality market data. As a leading source of market data for OTC derivatives, our solution provides the ability to validate and contextualize the effectiveness, quality and timeliness of each transaction which can be used as inputs to transaction cost analysis.
Our best-in-class OTC derivatives valuation data can help firms to:
Comply with Best Execution requirements through the provision of time-stamped valuation data for monitoring intraday and historic transaction costs.
Get seamless calculation of OTC trade slippage - the difference between the executed and expected price of transactions - expressed in a range of price or market sensitivity terms
Use this information to confirm execution quality and prepare reports on trading effectiveness
Download Best Execution for OTC Derivatives Fact Sheet
Download TCA Brochure
Support Best Execution Requirements for OTC Derivatives
Request a meeting to learn more
required fields