IHS Markit has partnered with the energy industry for over 50 years, bringing the deepest intelligence to our clients and giving them the competitive edge in making decisions.
Our analysts and experts bring to our customers a greater understanding of the energy industry delivering actionable commercial and strategic advisory services to help decision-makers maximize their opportunities for value creation through investments in the global E&P sector. Our team of industry experts analyze the interplay of geopolitical structures, government priorities, corporate strategies, and global markets and technologies to deliver forward-looking insights and solutions that lead to more informed and efficient decisions. Upstream Insight's solutions are available via recurring reports, interactive analytics, robust datasets, and bespoke engagements with experts.
Innovation/Digitalization is Evolving Fast Even as Capital Discipline Prevails
Innovation and how it is driving down costs is a key factor in competitive differentiation in the industry. In the oil and gas sector there's a cost of supply curve that defines the cost of getting different resources to market, and the companies in that market are pushing themselves down to the left of that curve. They are looking for the cheapest resources that they can get to market to push out competitors, but there are two competing pressures as a result: the pressure of inflation on costs and the downward pressure of companies to innovate.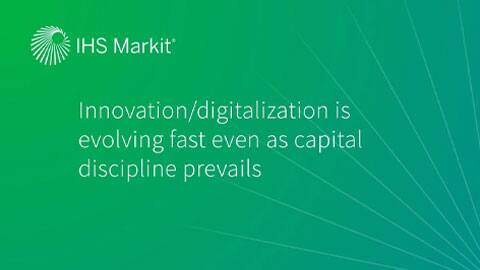 The implications of constrained investment capacity
Oil prices came down slightly influencing CAPEX, and the reaction to the US system may mean some areas will survive and others will not. The financial industry over the past few years have been changing their expectations on the North American energy industry putting new pressures that have the potential to curb the long run growth. Outside of the US there has been a decrease in investment in the conventional world (not just exploration but field development and sanctioning activities have taken a hit) namely because so much focus was spent on unconventionals. With this constrained investment capacity, companies are being asked to test their strategies with potential different outcomes, impacting their competitive edge.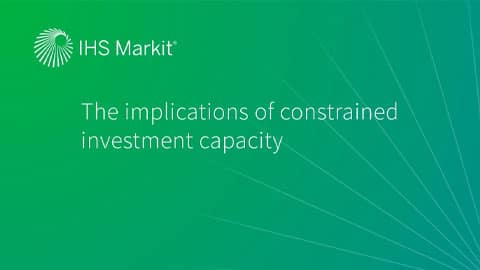 The business of exploration: Retaining the optionality to operate offshore/deepwater
The business of expiration is under extraordinary challenge, perhaps the most serious challenge it's faced in the last 100 years because of the competition for capital. The key challenges is a relentless drive for more predictable, repeatable, shorter cycle, higher quality and higher returns overall. What has happened? Why? How should we talk about this in the future?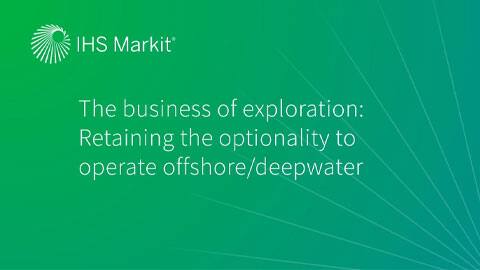 Whole basin strategies
When it comes to upstream strategies for mature basins, there are two key areas we need to discuss: how operators are rethinking/re-imagining their potential, and how this impacts the returns, or the nature of the returns, for the industry. Naturally, the industry is feeling the pinch of lower margins because of lower price, and one response is to pull back to what you have (existing fields) and see what you can do to manage risks. In working with what you know best, the goal is to perform well, and leverage the optionality within your existing platform. But there are also shortcomings with this response.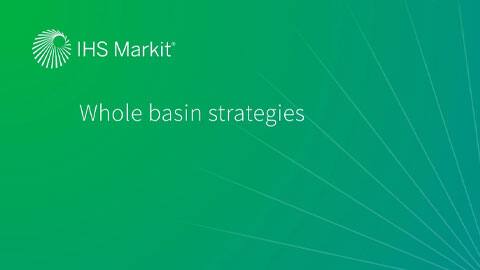 Shifting investor interest in E&P – Does the industry have credibility with investors?
When you look at the returns of the last 10 years in terms of energy companies, they haven't done particularly well; they have underperformed despite the innovation of finding resources and developing them in North America. Financial returns have not been here, which mean that the business model is still trying to adapt to this abundance of new supply that has been found in the US.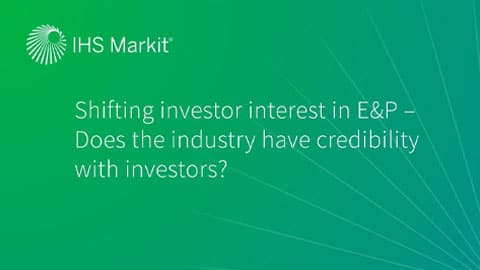 Access our expert videos now
IHS Markit's Upstream Insight experts recently sat down to discuss the biggest trends facing the energy industry today. Listen as they discuss key topics including innovation/digitalization, constrained investment capacity, the business of exploration, whole basin strategies, and shifting investor interests.
required fields