Whitepaper - From Legacy to Digital: The Challenges Ahead for Custodians@weight>
Download Whitepaper
Please fill in your details to access your free copy of the whitepaper.
required fields
IHS Markit and Global Custodian conducted a survey of 195 participants from commercial banks to explore the current operating landscape and how firms plan to respond to these challenges in the future.
The results of the survey have been written up in this whitepaper. The key topics include:
The push to digitization: client pressure or internal demand?
The impact of digitization on competitive differentiation
The areas which will benefit most from further automation (e.g. corporate actions, tax services, onboarding)
The digitization progress firms have made to date.
Access your complimentary copy of the whitepaper now!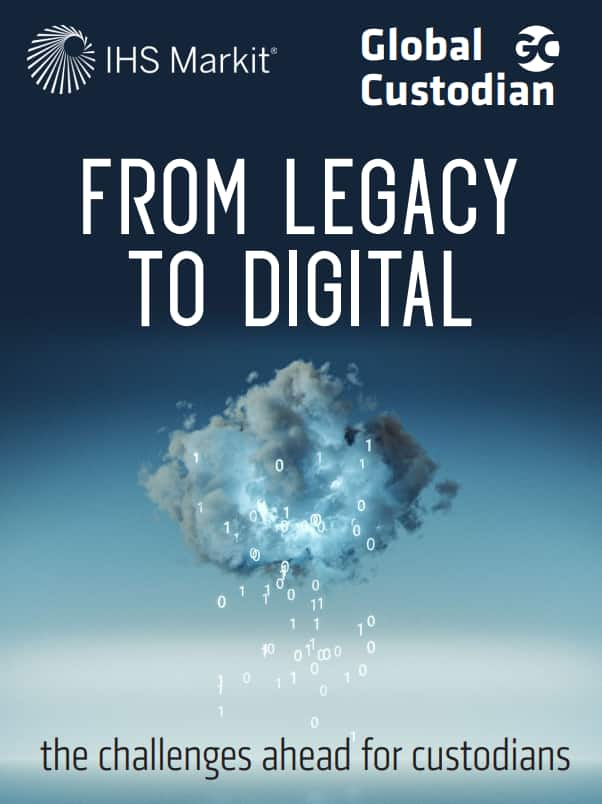 The report's findings were also discussed by a panel of
leading industry experts during a webinar, which is now
available to watch on-demand.