Data that is visible, accessible and easily integrated into your workflow
Jane's offers the only single resource for comprehensive, unclassified and up-to-date intelligence on military equipment (air, sea, land and space) in production and use around the globe. By structuring and connecting this data to the inventories for 190 countries, ORBATs for 17,700 military units and 8,900 bases, Jane's is uniquely positioned to provide you with timely, accurate, validated intelligence to support entity recognition, capability assessment and market analysis. Here are just a few examples of the information you can extract and how quickly you can extract it.
Understand the platform distribution of a specific missile in 3 clicks
Identify unknown platforms and their base locations in 5 steps
Understand whether a company produces more air-based or surface-based missiles in 4 clicks
Understand the equipment a company is involved in the production of and where it is in service in 4 clicks
Complete the form on the right to find out how quickly Jane's could answer your questions.
Watch the demonstration to see how Jane's enables you to identify an unknown platform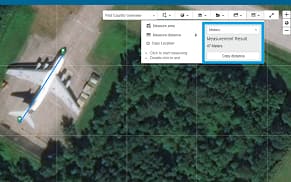 Video - Platform Recognition
Want to see more? A series of case studies, webinars, infographics and brochures are available by scrolling down the page, or you can contact us using the form on the right.
Connected data that reveals relationships
To support entity recognition, threat assessment and market analysis, Jane's has linked military equipment, manufacturers, order of battle and infrastructure data into a single relational database. Data analytics enable you to access and connect this structured data quickly and efficiently.
Revealing connections between entities and saving hours of trawling through unstructured text to extract the insight you need.
Comparison tools
Equipment explorers
Inventory explorers
Military unit explorers
Terrorism and insurgency group profiles, trends and regional reports
Defense market profiles, competitive intelligence, budget and market analysis
Contact us to find out how Jane's can enhance your analysis
required fields