Smart building and smart home convergence trends

New complimentary building technology paper
The IoT has been transformative in recent years, not only for commercial applications but also for the residential market. As such, a new paradigm that sees the unification of consumer and professional applications is on the horizon.
In this paper, our dedicated building technology analysts provide insights on:
Building technology convergence
Home use cases for commercial access technology
Cybersecurity convergence
Digital assistants for the commercial market
Lighting and the IoT
Appliances and the IoT
Please fill out the form to the right to access the paper.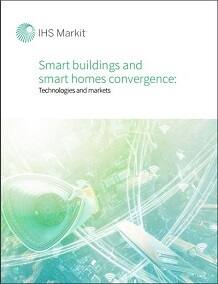 Access free paper detailing building technology trends
Please fill in the form below to access the paper.
required fields