What Effect are One Belt One Road Investments Having on Chinese Share of Import Markets?
Up to 60 countries are involved in China's One Belt One Road intended to better connect China to South Asia, Central Asia, Europe, and Africa. It consists of a Maritime Silk Road connecting China to Southeast Asia, Sri Lanka and India, Kenya, and continuing to Europe, as well as an Economic Belt connecting western China through Central Asia to the Middle East and Europe.
With a focus on developing and newly industrialized countries, we've charted worldwide import data from countries along the Economic Belt and Maritime Silk Road, and a few uninvolved countries for comparison , to determine what percentage of their imports they source from China.
Quarterly Chinese Share of Imports by Country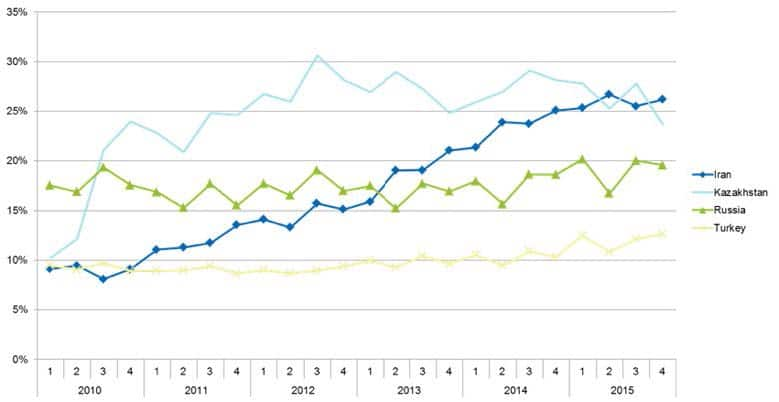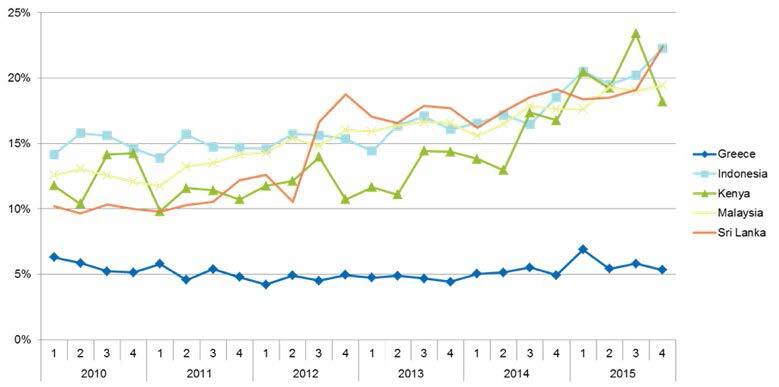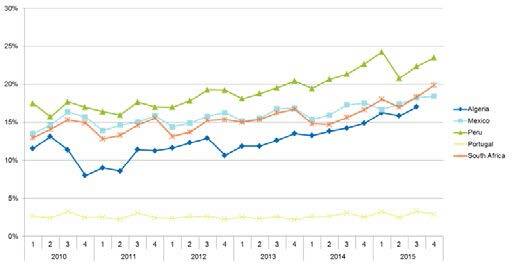 Overall the countries along the Maritime Silk Road show the clearest positive trend in Chinese share of these import markets.
Unlike the other countries connected by sea, Greece does not yet show a significant change in Chinese market share, likely due to both EU membership and distance.
Iran shows a clear trend towards increased imports from China, but market share increases in the other larger economies along the Economic Belt are modest.
Portugal stands out along with Greece for their low percentage of Chinese imports.
Direct transport links appear to have a strong connection to Chinese market share as the high percentages for Pacific-facing Peru, bordering Kazakhstan, and nearby countries on the Maritime Silk Road demonstrate. The data make a strong case for the utility of improved transportation links.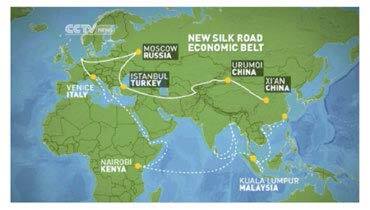 How could this affect your business?
To learn more about how IHS Markit can help, fill in the form below.
required fields